STORAGE SOLUTIONS FOR NON-FREE FLOWING BULK MATERIALS
ESI Eurosilo is a solution provider in storage facilities for non-free flowing bulk solids and large quantities. Our highly automated silos offer maximum control in material handling, up to 100.000 m3, while saving operational costs and valuable space.
Our experience in practice
Storage solutions for sticky material
When asked to develop a storage solution for highly cohesive material such as FGD Gypsum, ESI Eurosilo came up with a compact design that incorporates 3 operational units on top of each other. Read more…
Have a look at our references in your industry.
News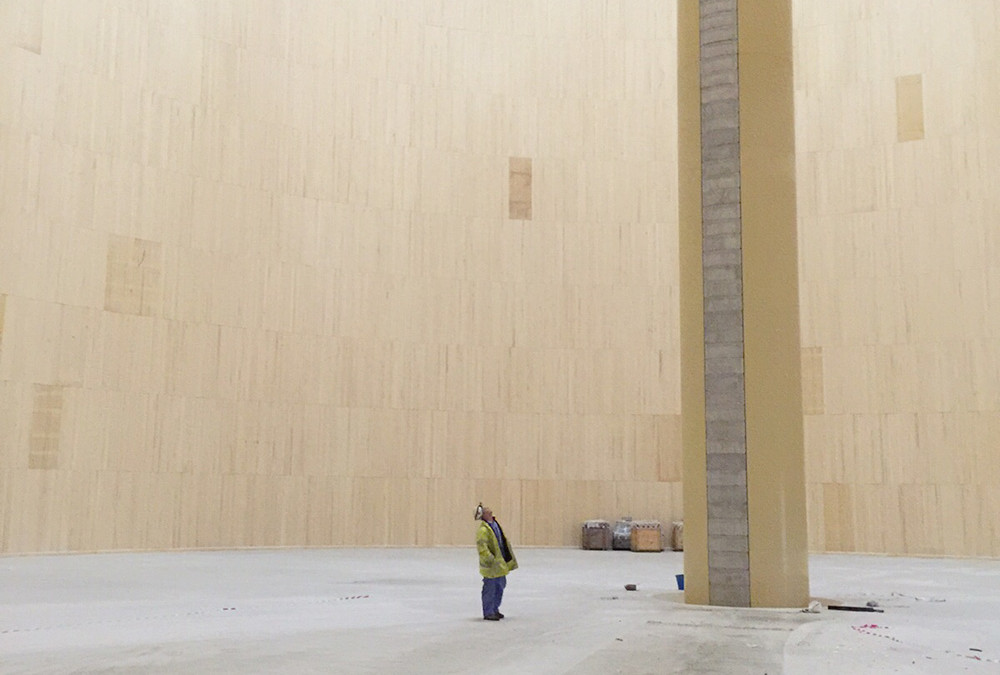 The world's largest potato starch silo, constructed for KMC at Karup in Denmark, is nearly finished. Following the tight schedule for this project, we have designed, produced and installed the internal machinery to handle a stunning 88,500 m3 of potato starch. After... read more
Sign up for our newsletter!